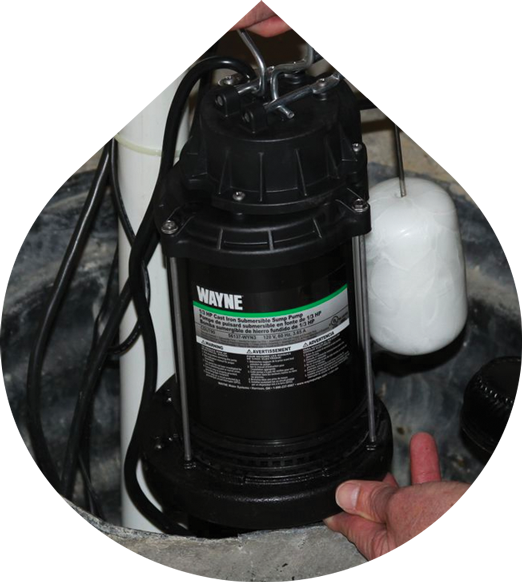 Sump Pump Repair & Replacement Services in Gahanna, OH
Most people don't give their sump pump a second thought until there's a downpour or they need a sump pump repair. When the water is pouring outside and you aren't sure about your basement, homeowners hope their sump pump is draining correctly so that their basements don't sustain water damage. Because sump pumps can stop working for several various reasons, homeowners need a sump pump expert when their equipment quits working like it should. As one of the area's leading sump pump replacement experts, we at Gahanna Plumbing & Drain have seen it all as far as sump pumps are concerned – or any sort of plumbing problem for that matter. If your pump isn't running like it should, call the experts at Gahanna Plumbing & Drain to investigate the issue.
We will examine your sump pump closely during our visit and offer preventive maintenance tips to prevent it from happening again.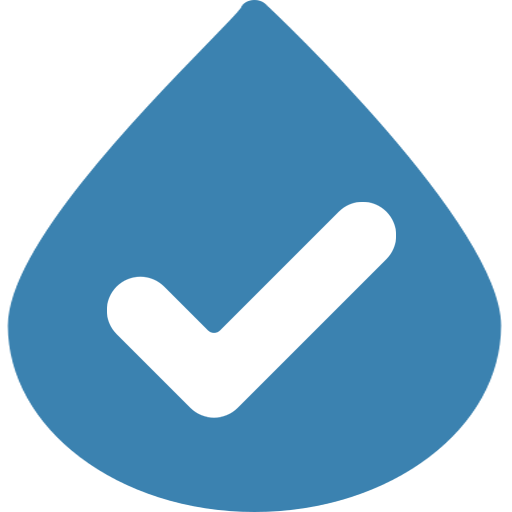 Friendly Technicians
The men and women who wear our badge are friendly, respectful, and knowledgable.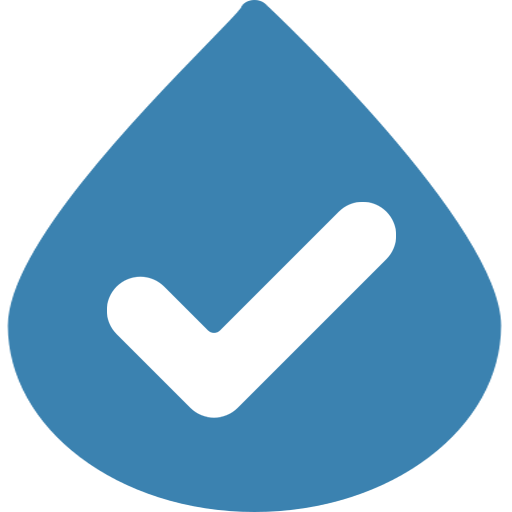 24/7 Emergency Services
We're available around the clock, on weekends and holidays, with live phone support available after hours.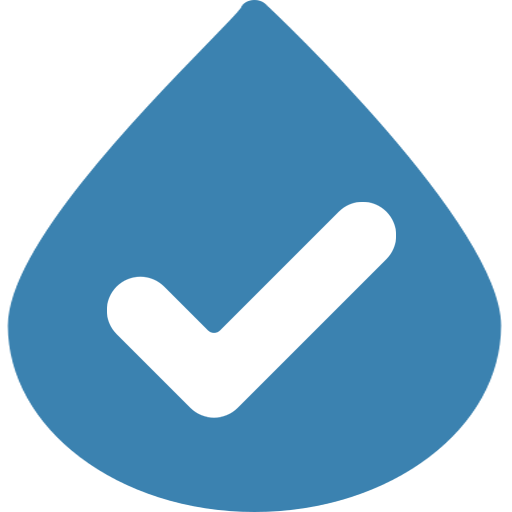 We're Licensed & Insured
We are licensed, insured, bonded, and qualified to work on gas lines and other dangerous equipment.
Trust Gahanna Plumbing & Drain for All Your Sump Pump Needs
Because your sump pump is a sort of safeguard that protects your home and your basement from water damage, it's a good idea to call the experts at Gahanna Plumbing & Drain to make sure it's doing its job.
We have the skill and expertise — whether you need sump pump repair or sump pump replacement. Plus, all of our services are backed by a 100% Satisfaction Guarantee for a year.
Sump pumps can break down for several reasons, the most common of which include:
No power

Too small of a unit

Not enough maintenance

Switch problems

Improper installation

Old or outdated equipment (average pump lasts 10 years)

Icy or clogged discharge lines
Our Professional Sump Pump Maintenance Checklist
Below are a several things you can do to ensure your sump pump is set up for efficiency and ready to work a long time:
Check that the cord is in decent shape.

Plug it into a GFCI outlet in anticipation of power surges.
Check the discharge pipe's vent hole is clear.
Make sure the pump is upright and not leaning, since this can cause the unit to not activate when required.
If it's been awhile since you've used the pump, pour a bucket of water into the pit to check it to make sure it removes the water.
During dry weather, remove the sump pump and clean the grate on the bottom since it can pull small stones into the grate over time.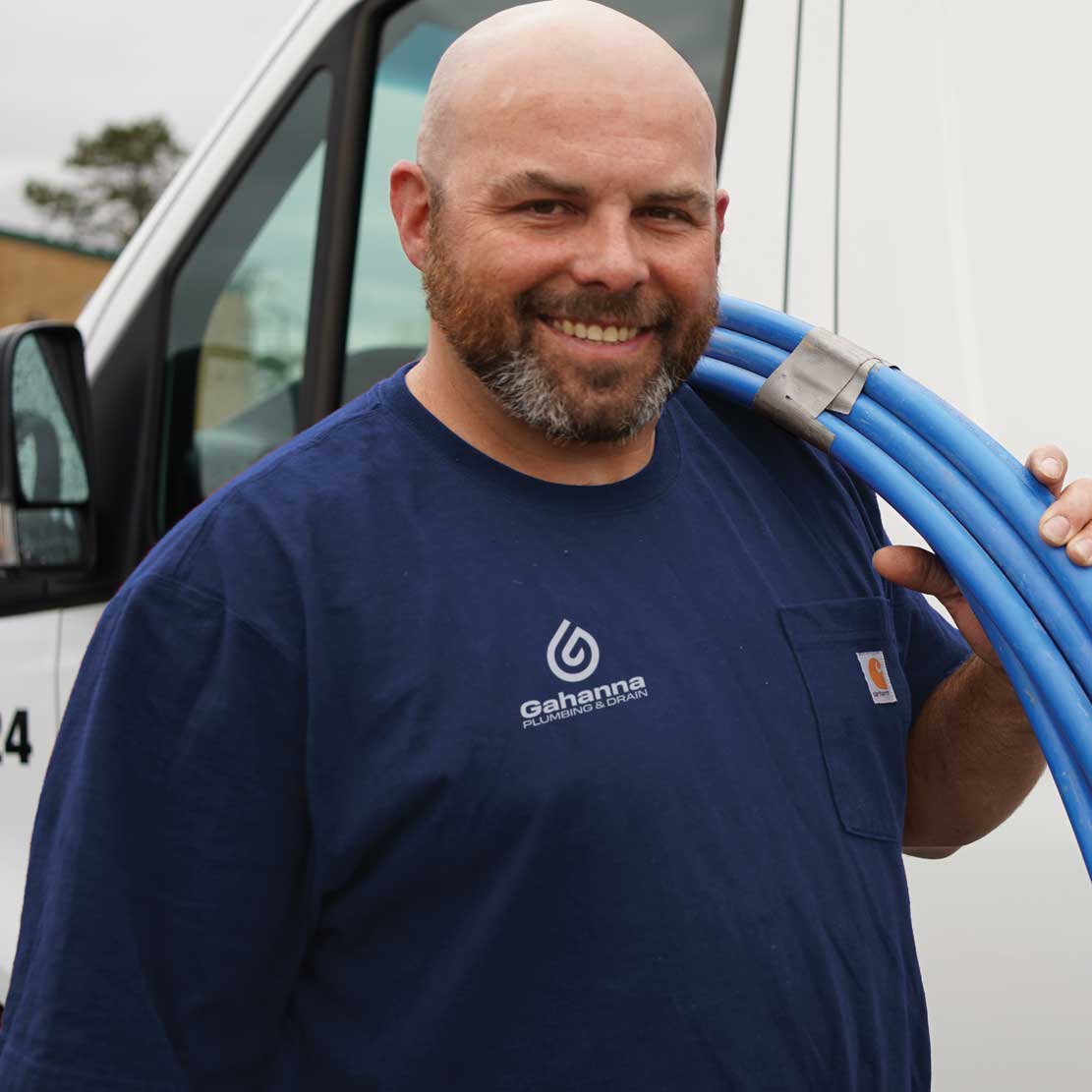 Free Estimates For Plumbing Services in Gahanna, OH!
You need Gahanna Plumbing & Drain and we need you to call us right away! We are a top-rated, local, family-owned plumbing contractor serving all of the Greater Columbus area and Central Ohio. We offer commercial and residential plumbing solutions you can afford in a timely manner. No job is too big or small and your satisfaction as our customer is always 100% guaranteed. 
Do you need costly plumbing work performed in your home or commercial building? If you need an estimate of what it would cost for local plumbing services, call Gahanna Plumbing & Drain today! You can also reach us here online to get a free quote from Gahanna Plumbing & Drain. Simply fill out and submit the form below. You can also call us anytime at (614) 245-2256 where we have live customer support 24/7.