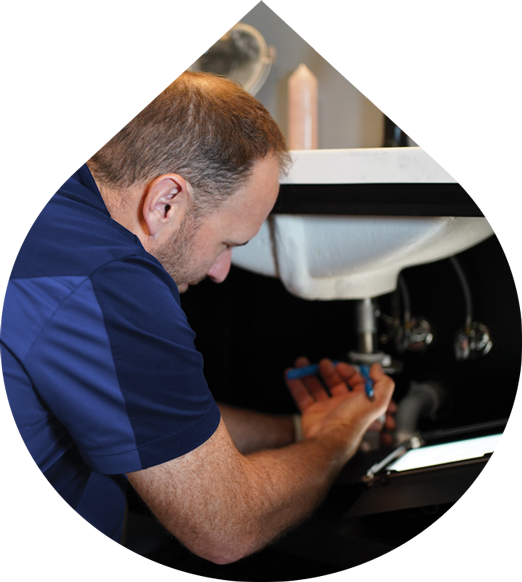 Plumbing Repair & Plumbing Maintenance in Gahanna, OH
Whatever type of plumbing problem you might be experiencing, the professional plumbers at Gahanna Plumbing & Drain can provide you with a fast and affordable solution. Our highly trained team is equipped to answer the call (day or night) whether you're experiencing a small, inconvenient drain clog or you need a completely new system installation. We understand the frustrating setbacks that plumbing problems create, and we are committed to resolving your plumbing problems so that your home or business can get back to complete efficiency without wasting a moment more than necessary.
We proudly offer affordable plumbing repair and plumbing maintenance services in Gahanna and throughout Central Ohio. Additionally, we offer following plumbing services every day of the year: sump pumps installation, sump pump repair, repiping, maintenance, mainline cleaning, sewer services, drain cleaning, hydro jetting services, gas line repairs, gas line installation, water heater repairs, water heater installation, traditional tank and tankless systems, offering quick repair, maintenance, or replacement, kitchen and bathroom plumbing, trenchless sewer line repairs, water treatment systems, emergency plumbing repairs, plumbing maintenance, leak detection and repair and much more!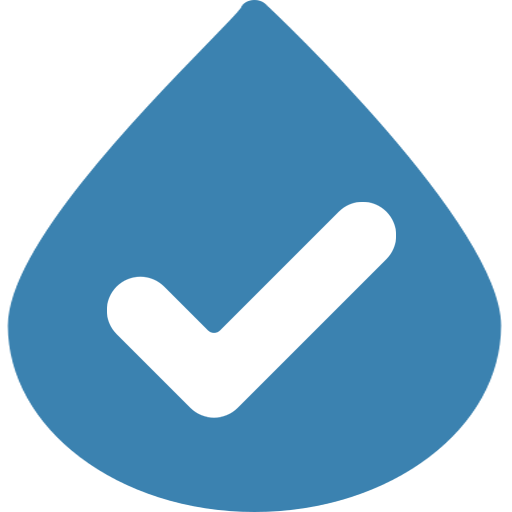 Friendly Technicians
The men and women who wear our badge are friendly, respectful, and knowledgable.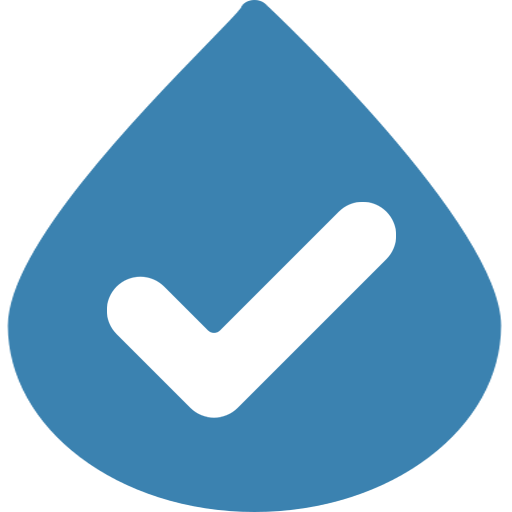 24/7 Emergency Services
We're available around the clock, on weekends and holidays, with live phone support available after hours.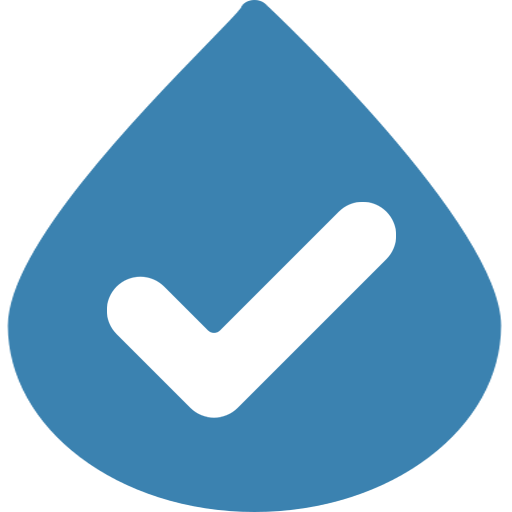 We're Licensed & Insured
We are licensed, insured, bonded, and qualified to work on gas lines and other dangerous equipment.
What's a Plumbing Emergency?
A plumbing emergency usually consists of scenarios with your plumbing that are more severe than normal. Such emergencies can include damaged pipes, clogged drains, gas leaks, flooding and more. Plumbing emergencies usually involve the risk of water damages or compromising the safety of occupants as seen with gas leaks.
At Gahanna Plumbing & Drain, our professional plumbers say some plumbing issues are more common than others. Some of the more common plumbing emergencies we encounter include the following: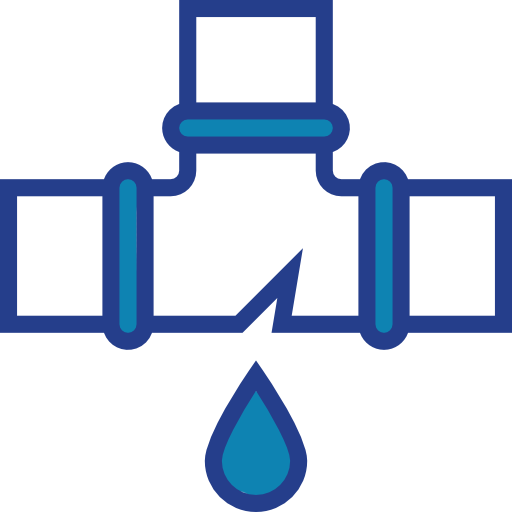 Water Leaks
Leaks include leaks in your water mains, water heater, pipes, drain lines and plumbing system. Sometimes leaks go unnoticed for months or even years. By the time you notice the leak, it might have caused severe damage. With that said, water leaks can be either visible or invisible. They can point to bigger issues. The moment you notice a leak, you should give Gahanna Plumbing & Drain a call!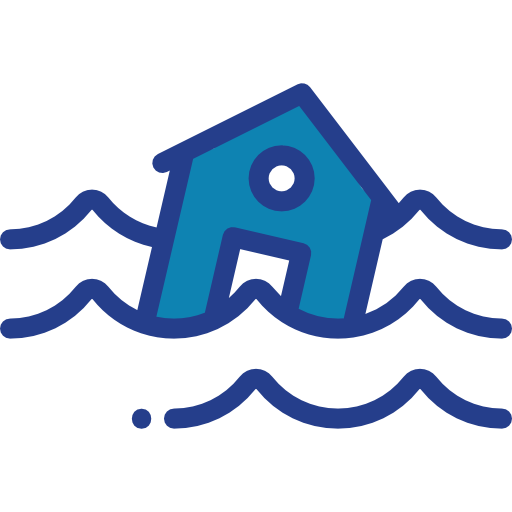 Major Flooding
Whether flooding comes from a water heater or a clogged sewer line or drain, water can damage your home or building and harm your entire plumbing system. These could bring about an immediate water problem that needs a swift response from Gahanna Plumbing & Drain.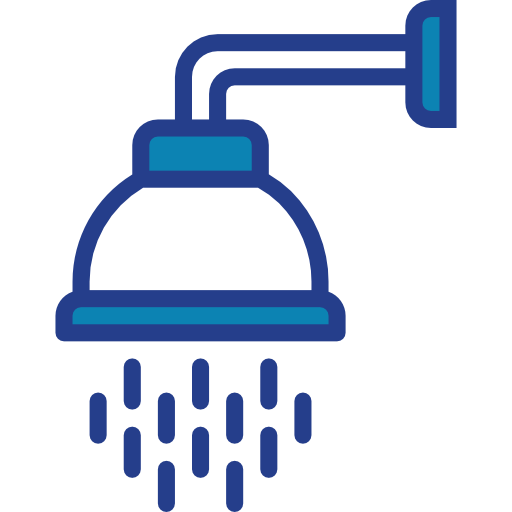 No Hot Water
If you don't have hot water and you have an electric water heater, make sure to check your circuit breaker box or fuse panel and make sure the power is on. However, if you have a gas water heater, make sure everything is working. Also, if you have any problems with a water heater that you can't handle, contact Gahanna Plumbing & Drain.
Clogged Toilets or Drains
Are you finding yourself having to use your plunger more because of a toilet or drain backup? Is your toilet, drain or sink backing up a lot? If so, there might be a blockage down the line in your plumbing system that you might not be capable of reaching. You could end up pushing a clog down deeper and can create an even bigger problem down in the pipes. If you have clogging issues call Gahanna Plumbing & Drain.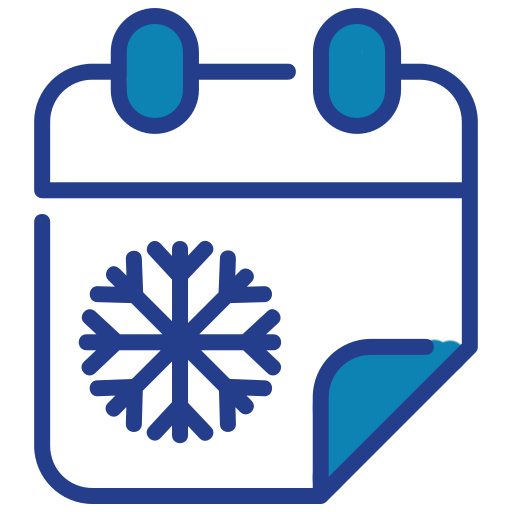 Frozen Pipes
Water pipes can freeze in cold places, especially during the wintertime when the temperature drops for extended periods of time. This freeze makes the tubing or piping bulge and might cause it to burst. If you don't want your pipe to be stiff or if they have already frozen, you can call us at Gahanna Plumbing & Drain.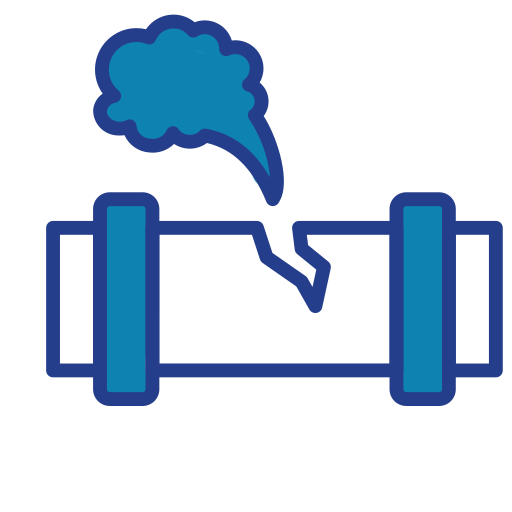 Gas leaks
Gas leaks are probably the most dangerous type of plumbing problem you can develop. If you have a gas leak or suspect gas is leaking, get outside and away from the home immediately and call your gas provider for assistance. Then call Gahanna Plumbing & Drain as your plumber to repair the problem. 
Do You Need to Call a 24/7 Plumber in the Gahanna Area?
If you're having problems with your plumbing, you need an expert who's trustworthy to assess your plumbing problem and provide the best long-term solution at the best prices, you're in the right place. At Gahanna Plumbing & Drain, we've been repairing plumbing problems for more than a decade and we have the tools and cutting-edge technology required to provide the best possible plumbing repair. We take calls from customers 24 hours a day, 365 days a year so reach out to us right away if you need help with residential or commercial plumbing to schedule prompt plumbing services you can afford!
If you have an emergency plumbing need, you need Gahanna Plumbing & Drain.
Whether the plumbing problem happens in a residential or commercial property, regardless of the time it happens, you can count on Gahanna Plumbing & Drain to perform the plumbing repairs quickly and efficiently at a price that's fair. It makes no difference the type of plumbing problem or when it occurs. We can send a plumbing expert to your home or business right away, usually that same day.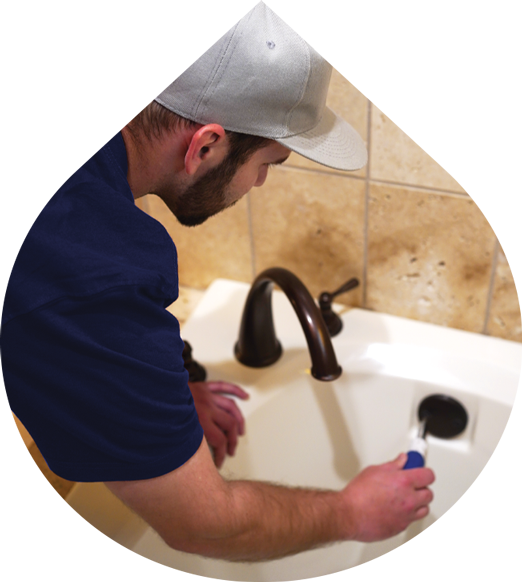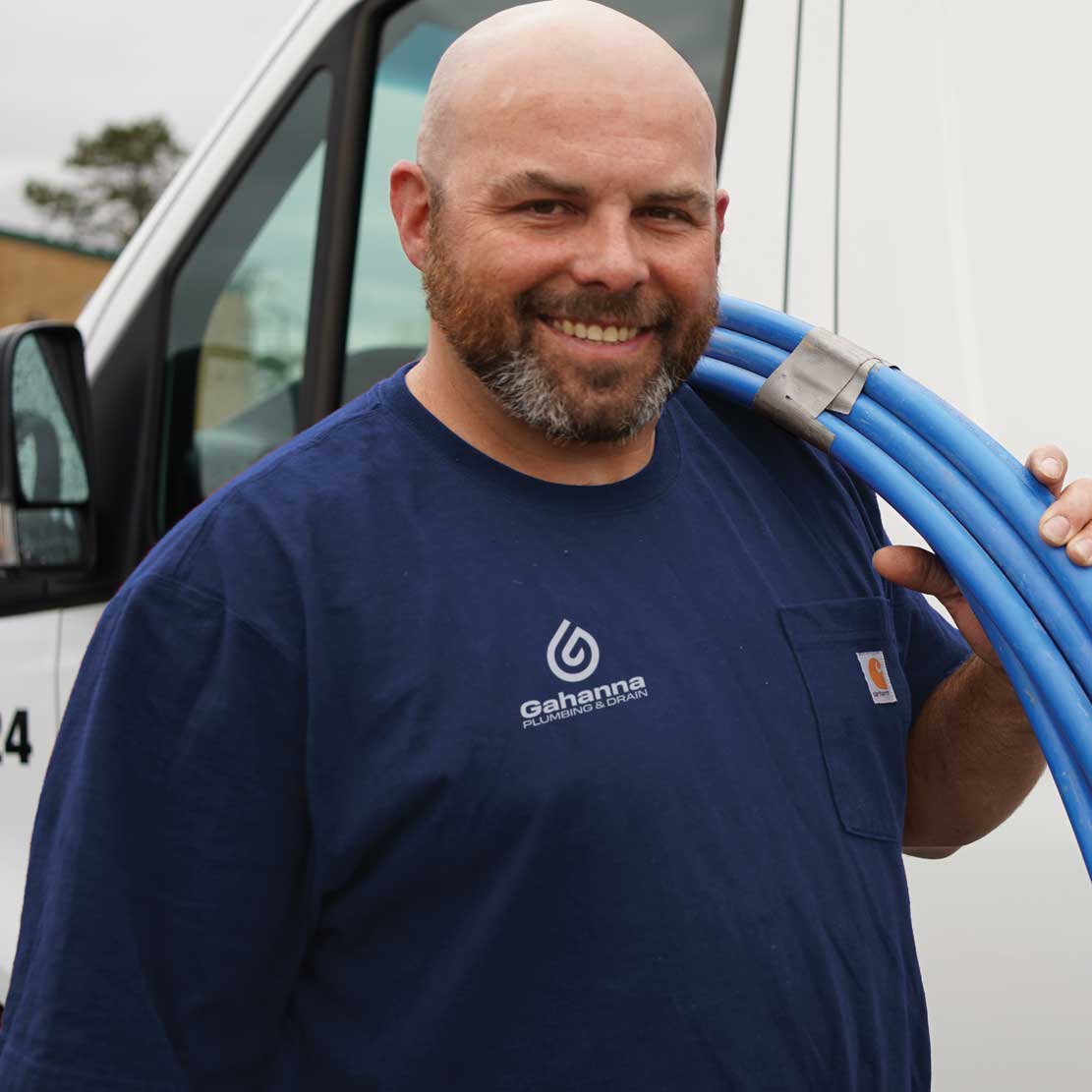 Drain, Pipe, Sewer Maintenance Experts in Gahanna, OH
Your local pipe, drain and sewer maintenance specialists Gahanna Plumbing & Drain are always available for reliable, cost-effective plumbing maintenance services that help you to prevent all types of water line, drain line, and sewage problems and save you money. We also offer plumbing maintenance plans to help you protect your residential or commercial property's plumbing system and appliances. We can help you keep your plumbing in peak condition for as long as possible without it costing you an arm and a leg. We believe in helping you keep your plumbing-related equipment and plumbing system well-maintained and working like you need it to for as long as possible by turning to the area's top-rated local plumber at Gahanna Plumbing & Drain.
Why Maintaining Pipes & Plumbing Is So Important
The water you use to brush your teeth, bathe or shower in, and wash your clothing in is very much affected by your plumbing. Because of this, plumbing maintenance is important. Plumbing maintenance helps to keep your pipes clean, which prolongs the lifespan of your plumbing system and improves water quality. Plumbing maintenance is such an essential part of being a homeowner or business owner. Ignoring or neglecting plumbing services can cause much bigger problems that are more expensive. This is because pipes are usually in places where you can't see them or sometimes even access them without an expert who has tools and plumbing equipment. Because pipes aren't visible, people aren't likely to notice if there is any damage or leaks. Left unchecked, plumbing damage gets worse over time. When this happens, the repairs get more expensive and require a lot more time for an expert to repair. When this happens, it becomes obvious that maintaining it would have been the best way to go. When it comes to maintaining plumbing systems, it always pays off, in the long run, to be proactive rather than reactive.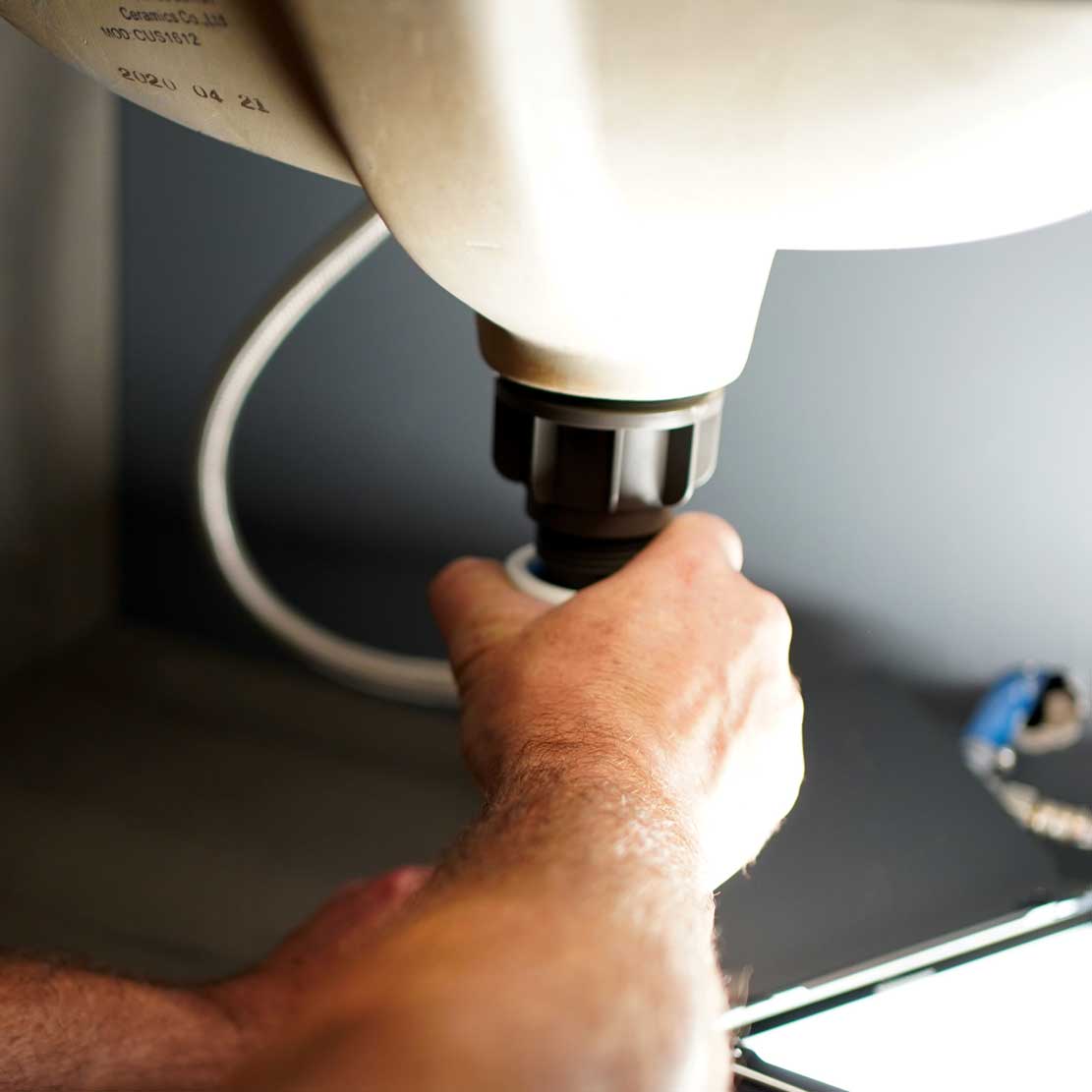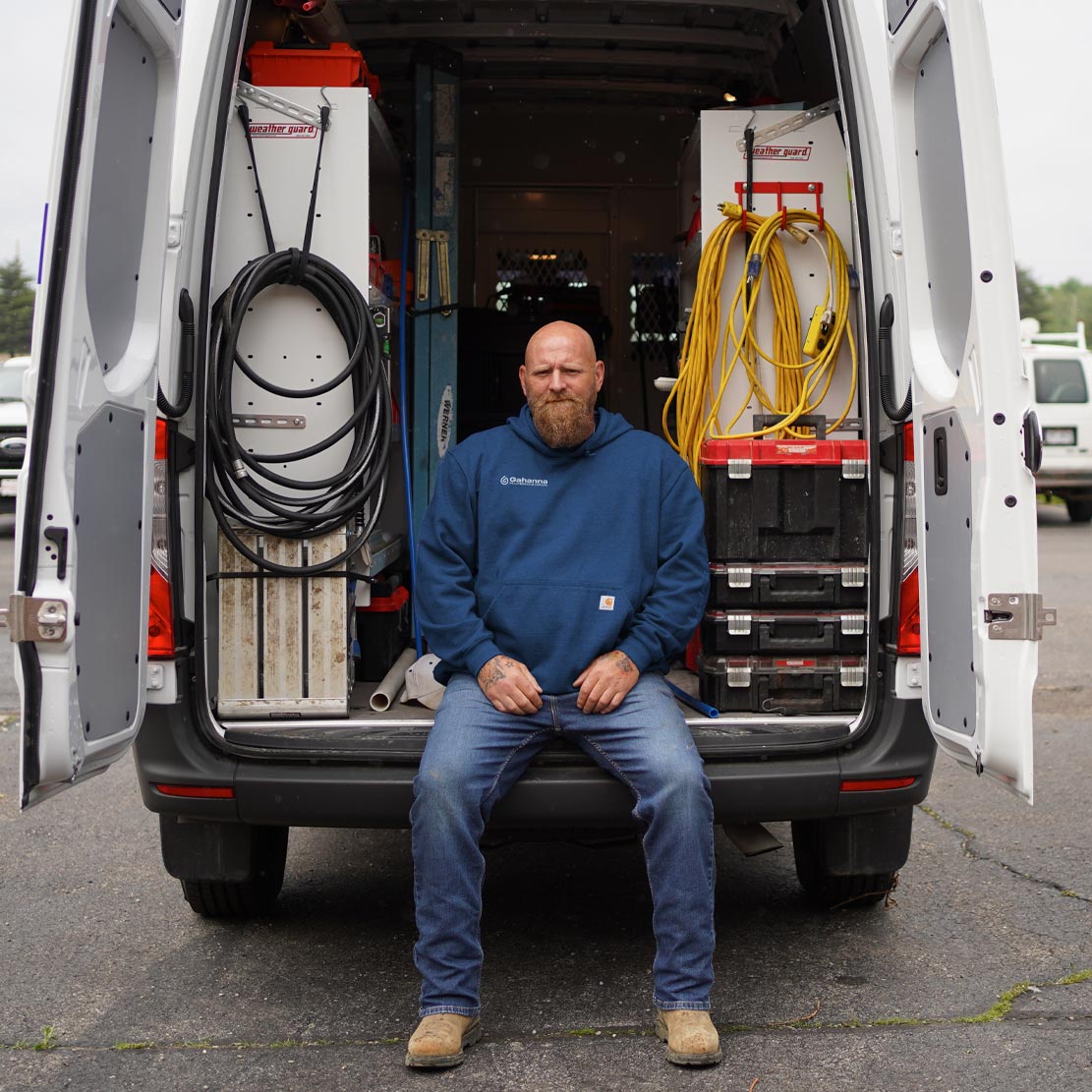 Affordable Maintenance Services For Plumbing Fixtures In Gahanna, OH
One of the more popular plumbing maintenance services we at Gahanna Plumbing & Drain offer is our sewer inspection service. As part of this service, we use fiber optics cables and water-resistance cameras to inspect your sewer pipe from the inside to catch any problems and take care of them without invasive measures.
With the aid of this technology, our professionals can check your pipe and analyze the problem places, such as cracks and the weakness of pipes. We can also find underground root intrusions before they get worse or cause major deterioration. We prevent minor concerns from escalating into major problems that result in expensive plumbing work with the information we obtain from our plumbing imaging technology during a sewer inspection.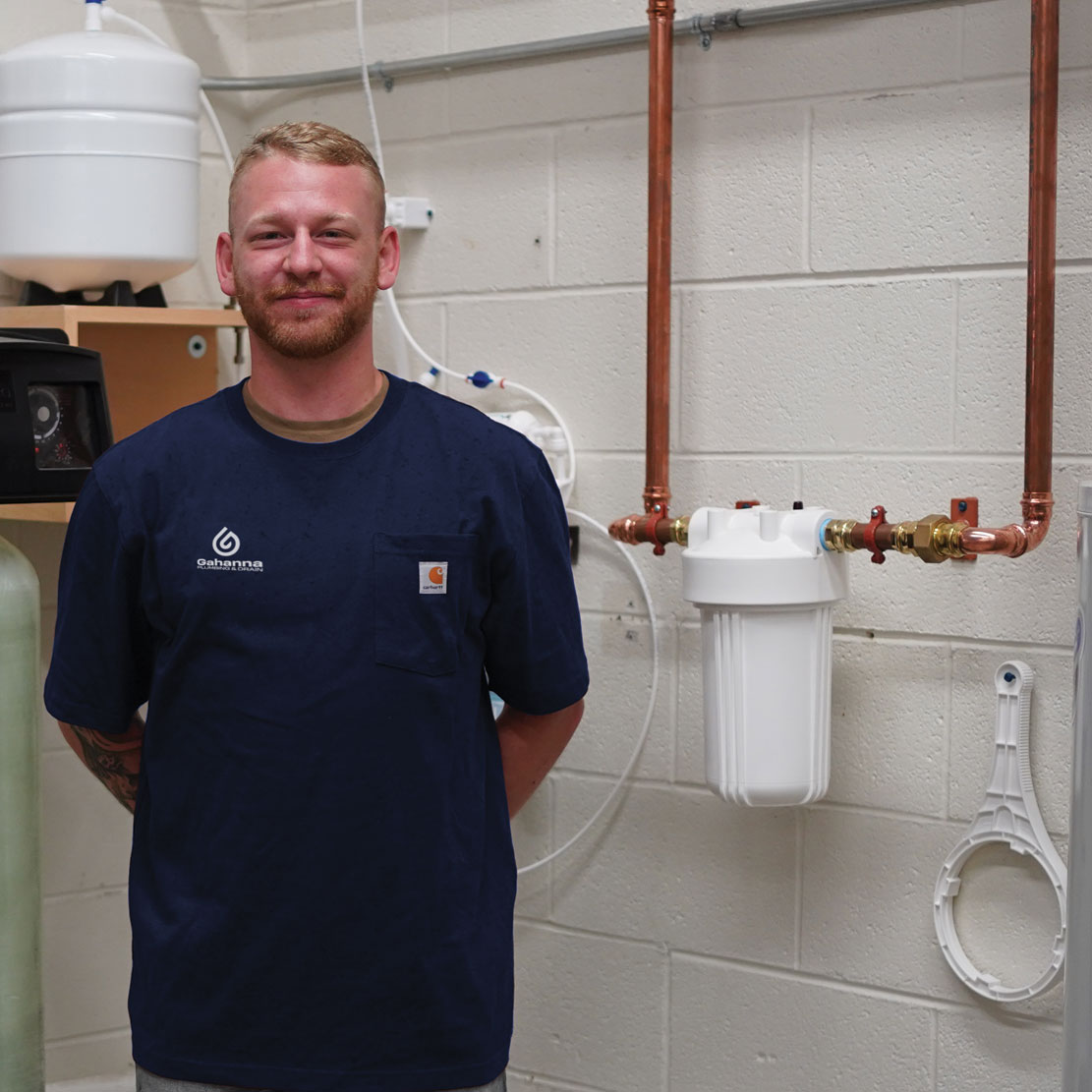 Why Choose Us For Plumbing Repair & Maintenance in Gahanna, OH
No matter what type of plumbing problems you encounter in your home or business, our team of professional plumbers at Gahanna Plumbing & Drain can offer you fast and affordable plumbing solutions that last. Our highly-trained team of top-rated experts are always standing by to take your call with 24-hour emergency plumbing support for all of Central Ohio. Whether you're dealing with a minor, inconvenient drain clog, a toilet overflowing or you need an entirely new plumbing system installed, we are more than happy to help. Because we've been in this business for more than a decade, we've seen it all. We understand the headaches a plumbing problem can cause. Not to mention the financial drain. As a member of the Five Star Home Services Family, we at Gahanna Plumbing & Drain are committed to resolving your plumbing issues quickly and affordably so that your home or commercial property can return to full efficiency.
Frequently Asked Plumbing Repair & Maintenance Questions
At Gahanna Plumbing & Drain, we believe in finding long-term plumbing solutions for commercial and residential plumbing systems at the most competitive prices in Central Ohio. If you have any questions about your plumbing, give us a call at (614) 245-2256
What is considered a plumbing emergency?
Most of us don't like to wait for things, especially when it comes to fixing plumbing problems that are disrupting our lives. Some of the things we consider plumbing emergencies include bursting pipes, sewer leaks, valve failures, toilet flooding, and broken water heaters. Other plumbing emergencies include problems with sump pumps, which can cause basement flooding. P traps leaking or breaking and leaky faucets are other issues. Whatever your problem, you can always call a live customer representative at Gahanna Plumbing & Drain.
What should I do when my toilet keeps running?
If your toilet won't stop running, you should check to see if there's an excess of water in the toilet tank. Additionally, you can check the flapper to see if it is leaking or might need replacing in addition to checking the float valve. Keep in mind the rubber seal that controls the water in the tank. It only releases water when the toilet handle is engaged. If this doesn't seem to be the problem, then you might need to engage the services of a plumbing expert such as Gahanna Plumbing & Drain for all your plumbing issues.
Will my homeowner's insurance pay for plumbing repairs?
Unfortunately, most homeowner's insurance policies do not include work on plumbing systems or plumbing equipment. Plumbing repairs, plumbing maintenance and plumbing protection services are something you have to pay for yourself. However, if you're unaware of a leak or pipe burst and it causes damage to your home or property, a portion of repair can be waived depending on your insurance. We suggest calling our experts at  Gahanna Plumbing & Drain  if you believe you have an insurance claim.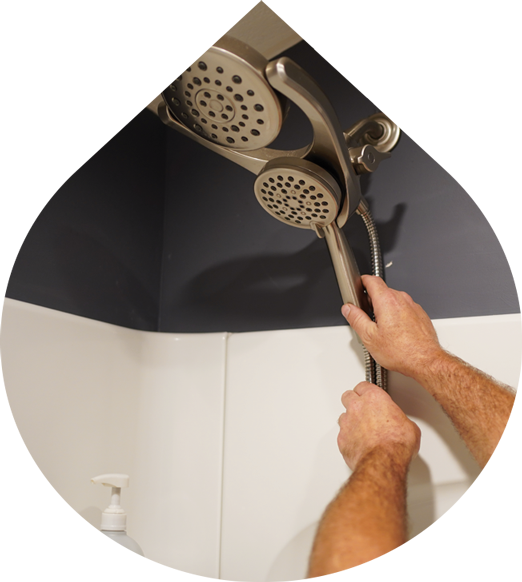 Free Estimates For Plumbing Services in Gahanna, OH!
You need Gahanna Plumbing & Drain and we need you to call us right away! We are a top-rated, local, family-owned plumbing contractor serving all of the Greater Columbus area and Central Ohio. We offer commercial and residential plumbing solutions you can afford in a timely manner. No job is too big or small and your satisfaction as our customer is always 100% guaranteed. 
Do you need costly plumbing work performed in your home or commercial building? If you need an estimate of what it would cost for local plumbing services, call Gahanna Plumbing & Drain today! You can also reach us here online to get a free quote from Gahanna Plumbing & Drain. Simply fill out and submit the form below. You can also call us anytime at (614) 245-2256 where we have live customer support 24/7.